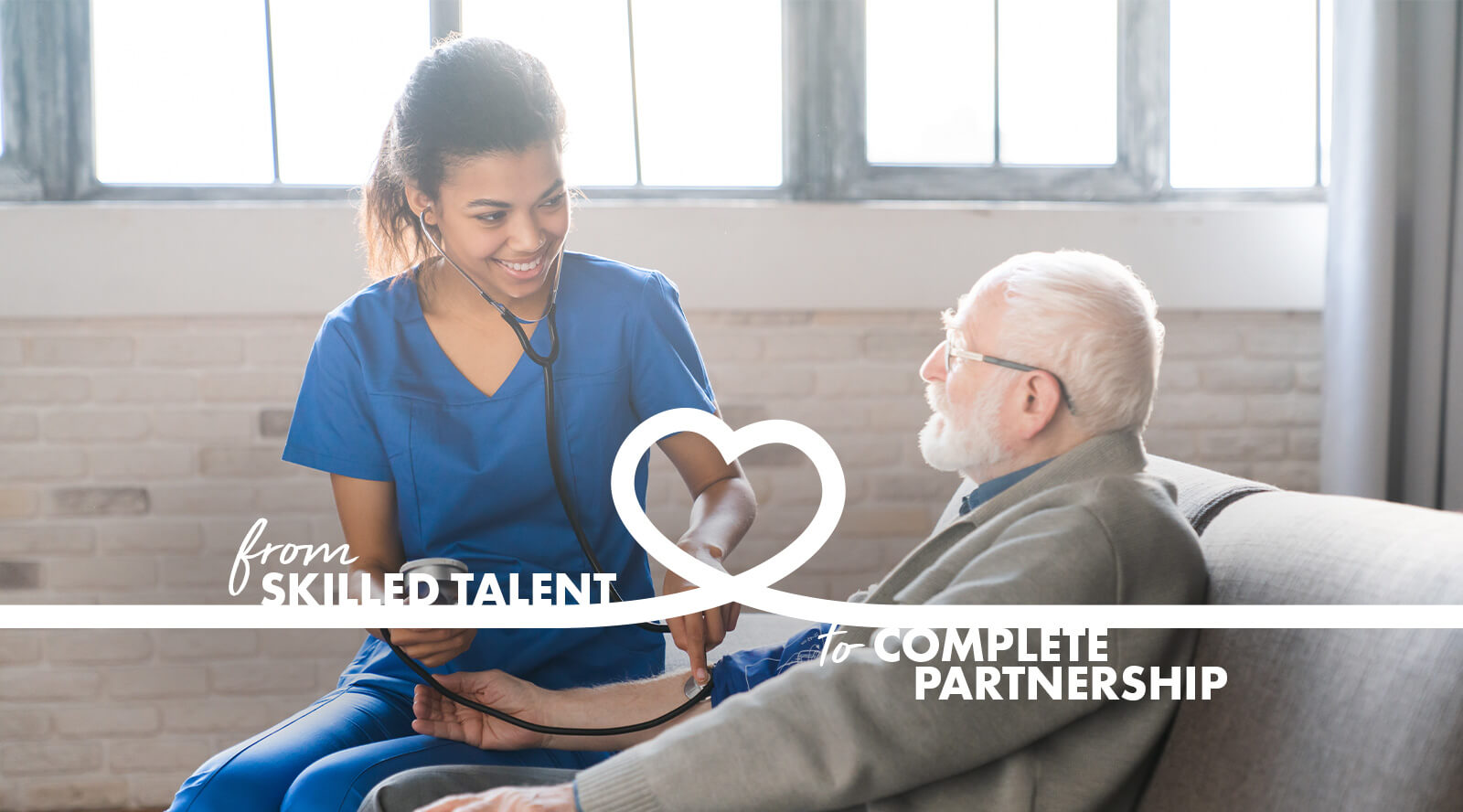 EMPLOYERS:
HOME HEALTH & HOSPICE
SHC doesn't just "dabble" in home health and hospice staffing. With a dedicated division staffed by 100% focused specialists and a range of service offerings, we make it a priority.
SHC is here to help connect your business to skilled and vetted talent, as well as to help you manage staff productivity, improve compliance, and meet your revenue cycle management goals.
Home Health Registered Nurses
Occupational Therapists
Physical Therapists
Home Health Aides
Other Nursing Professionals
100% Focused Home Health & Hospice Recruiters & Account Management Teams
Homecare Homebase training and OASIS refreshers for Home Health & Hospice professionals
and always...
Caring Hearts
The SHC team recognizes the profound impact that home health professionals can have on their patients' quality of life. That's why we're proud to have a dedicated Home Health & Hospice Division, featuring the expertise of professionals focused 100% on Home Health.
With access to Oasis and Homecare Homebase training, the professionals we place receive the support required to help our clients meet their performance goals. That's one reason why 100% of SHC Home Health clients* say that candidates are both qualified and a fit for their culture.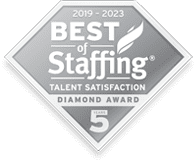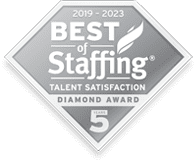 SHC has earned both talent and client ClearlyRated's Best of StaffingⓇ Diamond Awards, while our Net PromoterⓇ Scores (NPSⓇ) are simply unmatched in healthcare—rivaling those for any company in any business sector. That's recognition that can make a difference for you.
%
dedicated care divisions focused on Acute Care, Home Health, Behavioral Health, Schools, Government Services and Ambulatory Care
years of focus on matching the most caring professionals to healthcare employers in need
as likely as other staffing companies to be recommended by our clients
of our field talent recommend SHC to a peer
hours of patient care provided in the past year
support to our talent with rewards flowing to the organizations that hire them

Let's bring your
Advantage

home