You can be the connection that fuels Miracles
A small caring act can make a world difference. With a passionate belief in the power of caring, at Supplemental Health Care ("SHC"), we connect caring professionals like you with employers seeking the best talent possible. Find your next opportunity across our continuum of care.
From registered nurses to LPNs and CNAs, we're here to fuel your personal growth and liberate your career. Whether you're navigating licensure, housing or benefits, with SHC, a caring heart can make an impact—here, there, anywhere.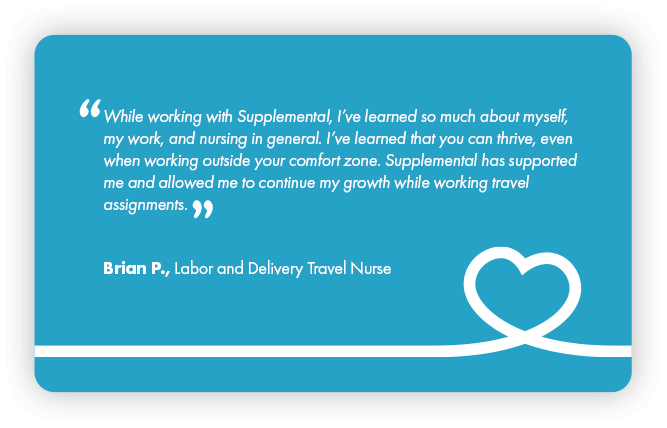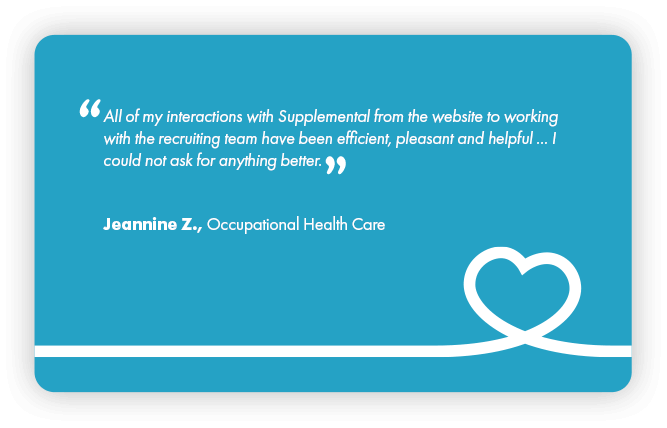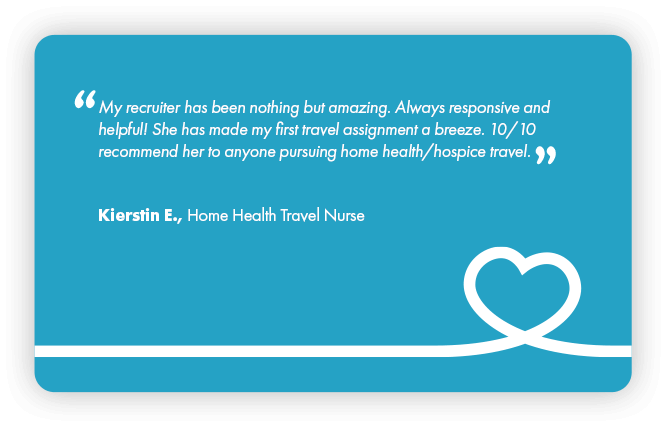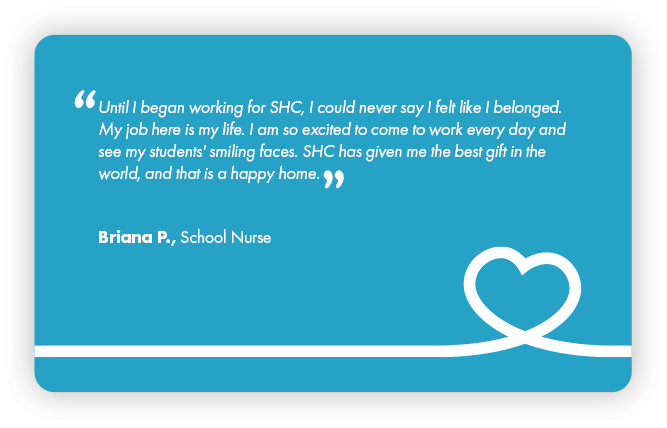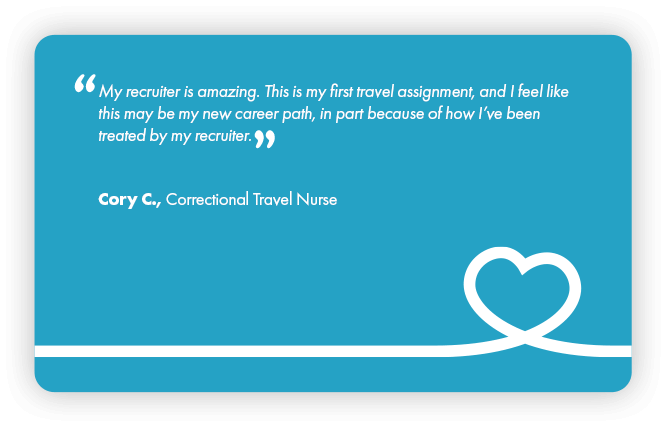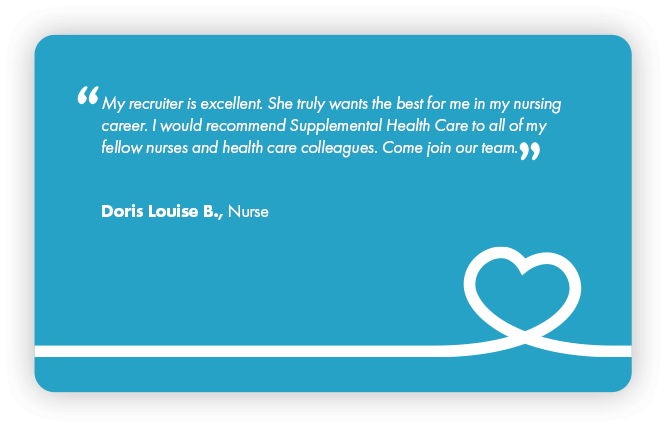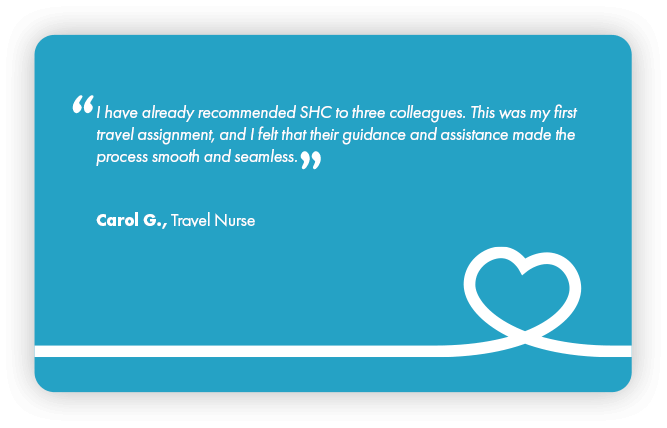 Choose a state to begin your search.
Correctional & Government Services
Ambulatory & Long-term Care
Behavioral & Mental Health
%
of our talent
recommends us to peers
+
years placing healthcare
professionals like you!
No matter your specialty in healthcare, there's more to discover about how we can empower your journey. Click icon below.
Discover our Commitment to employers