Job Seekers:
Nursing, travel & local
For 38 years, SHC has supported nurses serving patients, families and communities. Whether you're seeking a valued role in a local hospital or wish to explore opportunities as a travel nurse, SHC helps you take your nursing career further.
Put 100% nursing specialists and the expertise of one of the largest and most experienced healthcare staffing firms on your side.
+
years dedicated to
supporting the careers of
local and travel nurses
M+
hours of patient
care delivered by SHC
nurses in just the last year
K+
SHC nursing professionals
placed annually
The Nursing
Professionals

we place
Registered Nurses
Travel Nurses
Nurse Practitioners
Licensed Practical/Vocational Nurses
Certified Nursing Assistants
Advanced Practice Specialists
Other Nursing Professionals
100% Focused Acute Care Recruiters
Travel Nursing Specialists
Nursing Career Management Support
SHC Compliance teams
and always...
Caring Hearts
Your placement partner for hospitals, offices, labs and
Beyond

Connect with our 100%-focused Acute Care Division and recruiters specializing in both travel and local contract positions.

SHC has been named the largest healthcare staffing firm in the US (2014-2021).

SHC partners with hundreds of hospitals and health care facilities offering nurses the opportunity to find the perfect fit.

The largest nurse staffing firm to win Best of Staffing Diamond awards for Talent and Client.

Our ongoing resources keep you up-to-date and connected with nursing professionals that are as experienced as they are successful.
A
Unique

culture of caring: Est. 1984
Training to be a nurse takes years of hard work and a deep commitment to caring for others. For over 38 years, Supplemental Heatlh Care has worked to make sure that the dedication nurses display is rewarded with access to rewarding opportunities.
Our commitment to nurses is as simple as it is longstanding: We are here to fuel connections that fuel miracles.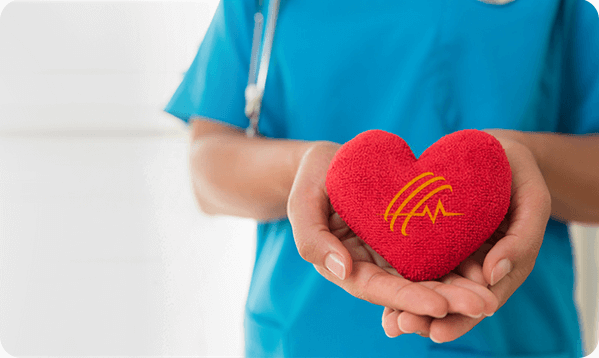 While working with Supplemental, I've learned so much about myself, my work, and nursing in general. I've learned that you can thrive, even when working outside your comfort zone. Supplemental has supported me and allowed me to continue my growth while working travel assignments.
Brian P.
, Labor and Delivery Travel Nurse
We're placing healthcare professionals in hospitals, labs, offices and related nursing settings coast-to-coast.
Choose a state to begin your search.
The rewards of nursing are many—but so are demands you need to manage.
So how do you keep learning the keys to success? SHC provides a range of helpful tools and pathways to knowledge. And there's always an expert ready to answer a question as well.
Help someone you know benefit from SHC's support and you'll not only strengthen a friendship, you'll add to your pocketbook.
SHC's Share the Care program is the most dynamic, profitable referral program in the industry, with rewards of up to $2,000 per referral or the choice of residual payments!
Find out how easy it is to add to the rewards of choosing SHC to help grow your career.
Hiring
Nurses?

We can help.