If you're a travel nurse looking for a unique assignment, the Bluegrass State is the perfect opportunity to explore a beautiful and historic state. Not only will you be able to experience the Kentucky Derby firsthand, but you'll also have the chance to explore all that Kentucky has to offer. From horseback riding to bourbon tastings, there's something for everyone in Kentucky.
Benefits of Travel Nursing in Kentucky
The state of Kentucky offers travel nurses an abundance of activities and attractions, from hiking trails and lakes to historical sites and museums. It's known for its friendly people and welcoming atmosphere, making it an ideal place for nurses to live and work.
Hospitals and Healthcare Systems
The healthcare system in Kentucky is a top destination for travel nurses. When it comes to medical facilities, Kentucky has an abundance of options. The state is home to multiple world-class hospitals and a diverse range of medical facilities, so travel nurses never have a shortage of job opportunities in Kentucky.
Cost of Living
Working as a travel nurse has many advantages, you get to meet new people and explore new places. Some of these places can have even more advantages than just adventure. The cost of living in Kentucky is significantly lower than other states, with housing expenses being especially attractive. The tax rates are also much lower than other states as well, allowing nurses to keep more of their hard-earned money.
Ideal Homebase
Kentucky is the perfect destination for travel nurses looking to explore. Located in the southeastern United States, Kentucky borders eight other states: Tennessee, Virginia, West Virginia, Missouri, Illinois, Indiana, Ohio, and Arkansas. With its central location, travel nurses can easily access nearby attractions such as the Great Smoky Mountains, St. Louis Arch, and Mammoth Cave National Park.
Furthermore, with Kentucky's prime location, travel nurses have the opportunity to explore many other nearby cities like Nashville, Indianapolis, and Cincinnati. A central location like Kentucky as a home base can spark all kinds of adventures covering a huge and diverse area.
But, you don't have to leave the state for unique attractions. The state's bustling cities and charming small towns offer a perfect balance of urban and rural experiences. With all these benefits combined, Kentucky is the perfect choice for any travel nurse looking to make a great living while enjoying all that the state has to offer.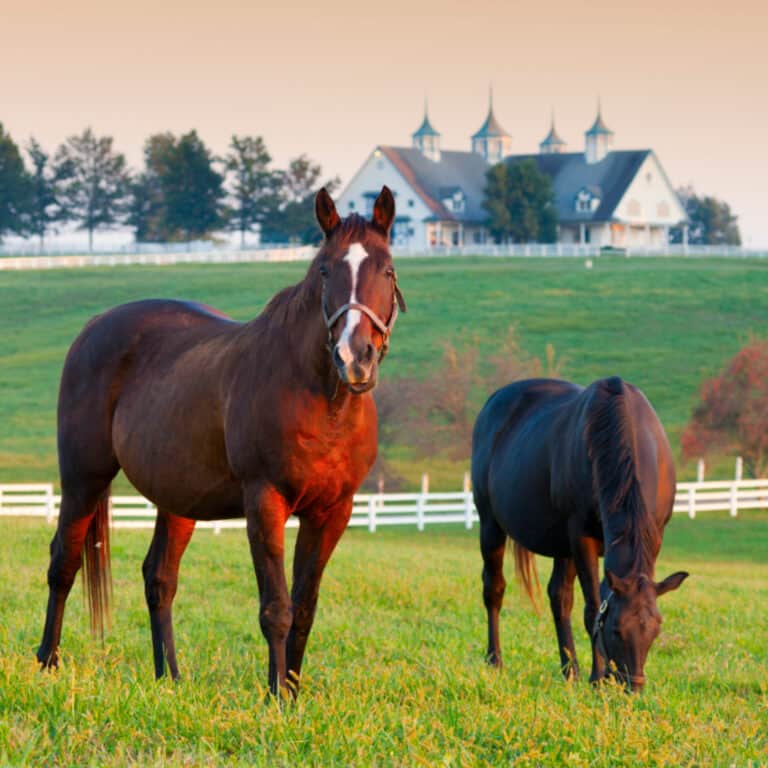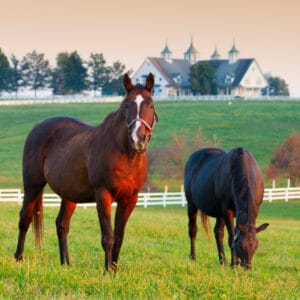 Where to Travel in Kentucky
Let's start with the top attractions in Kentucky. Horse racing fan? You won't want to miss the Kentucky Derby, held annually at Churchill Downs in Louisville. Bourbon enthusiast? Take a tour or two on the famous Bourbon Trail, where you can visit some of the state's most iconic distilleries. History buff? Visit the Abraham Lincoln Birthplace National Historical Park or the Mary Todd Lincoln House in Lexington.
With so many things to see and do, travel nurses will never run out of fun activities to explore in Kentucky.
Louisville
Louisville, KY is a great city to visit for a variety of reasons. It is the home of the Kentucky Derby, the Louisville Slugger Museum, and the Muhammad Ali Center. There is also a great food scene, with a number of Michelin-starred restaurants.
If you're looking for things to do in Louisville, here are some great ideas. You can explore the trendy Louisville neighborhoods of NuLu and Germantown for local flavor and delicious eats. Take a stroll through the vibrant Cherokee Park or venture across the Big Four Bridge for stunning views of the Ohio River.
Lexington
Lexington is known as the horse capital of the world. In Lexington, you can experience the beauty of Keeneland Race Course, known as the "jewel of thoroughbred racing." If history interests you, visit The Ashland, The Henry Clay Estate. They offer tours of the mansion and formal garden from the1800s.
But Kentucky isn't just about the big cities. Travel nurses can also find solace in the state's natural beauty. Take a hike in the Red River Gorge or explore Mammoth Cave National Park, the world's longest-known cave system. And don't forget to tour the iconic Maker's Mark distillery or sip on some of the state's finest bourbons at one of Lexington's many tasting rooms.
Nursing Licensure Compact
For travel nurses looking to work in Kentucky, the Nurse Licensure Compact eliminates the need to apply for a separate nursing license in the state, saving both time and money. Kentucky is one of the current 38 states participating or awaiting implementation of the NLC, making it easier for nurses to obtain a multi-state license and practice in other Compact states without the hassle of additional licensing requirements.
With a Compact nursing license, travel nursing is easier than ever. Overall, the NLC has made travel nursing in Kentucky and other states more accessible and efficient for both nurses and healthcare facilities. It's a valuable resource for any travel nurse looking to expand their career and work in different parts of the country.
Overall, travel nursing in Kentucky is an excellent opportunity to explore the best of the Bluegrass State and beyond. With its convenient location and diverse range of attractions, travel nurses will have the flexibility to enrich their professional and personal lives at the same time. Any travel nurse looking to make a great living while enjoying all that the state has to offer will love Kentucky.
subscribe to
the shc blog