SALT LAKE CITY, UTAH, February 22, 2023 – Supplemental Health Care (SHC), a leading healthcare staffing agency, announced that its Chief Operating Officer, Vickie Anenberg, has once again been named to the Staffing Industry Analysts (SIA) Staffing 100 list this year.
Despite continued challenges caused by the COVID-19 pandemic, Anenberg's strong leadership as COO has led to record-breaking results. "Vickie has been integral to Supplemental Health Care's success," said President & CEO, Greg Palmer. "Her impact on the organization touches every corner of the business, and we wouldn't be where we are today without her."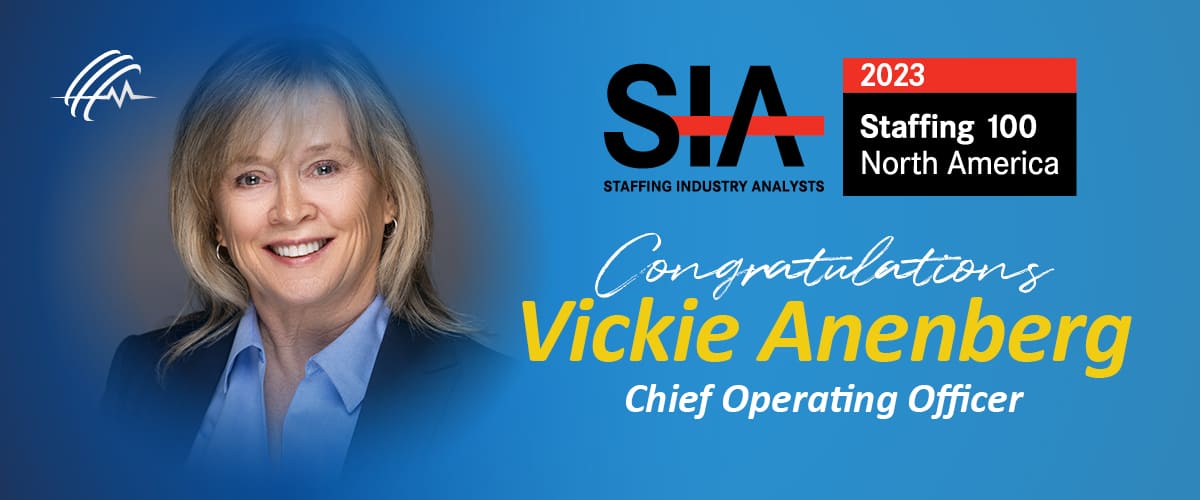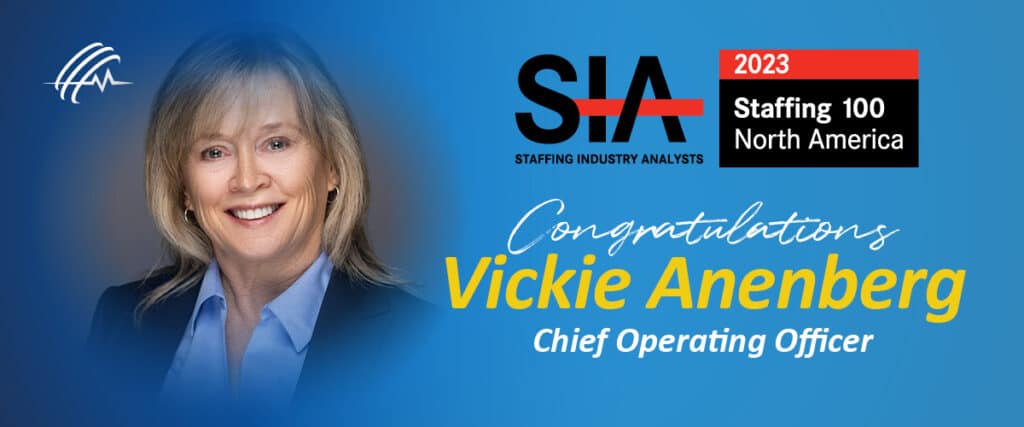 With over 8.6 million hours of patient care provided by SHC healthcare professionals, Anenberg knows the importance of adapting to meet the ever-evolving demands of the healthcare industry. She spearheaded an organizational restructuring to better support the expansion of needs in diverse healthcare settings like ambulatory and long-term care, behavioral health, home health, schools, and government services.
Anenberg also promotes SHC's commitment to "do well by doing good", especially when it comes to issues that impact the healthcare sector like staffing shortages, culturally congruent care, mental health support, and education. Through diversity and inclusion initiatives, philanthropic partnerships, and healthcare professional upskilling, Anenberg continues to support SHC's work to promote a more equitable future in healthcare.
About Staffing Industry Analysts (SIA)
Staffing Industry Analysts (SIA) is the global advisor on staffing and workforce solutions. Its proprietary research covers all categories of employed and non-employed work including temporary staffing, independent contracting, and other types of contingent labor.
SIA's independent and objective analysis provides insights into the services and suppliers operating in the workforce solutions ecosystem including staffing firms, managed service providers, recruitment process outsourcers, payrolling/compliance firms, and talent acquisition technology specialists such as vendor management systems, online staffing platforms, crowdsourcing, and online work services.
About Supplemental Health Care
Supplemental Health Care (SHC) is a leading healthcare staffing provider that connects caring healthcare professionals with opportunities to fulfill their calling: to better serve patients and students. SHC is proud to deliver world-class service and career options to clinicians, a range of dynamic workforce solutions to clients, and a supportive and inclusive atmosphere to corporate teams. For everyone that we serve, SHC is the place where caring hearts thrive.