SALT LAKE CITY, UTAH - May 25, 2022
Supplemental Health Care (SHC), a leader in healthcare and educational staffing, has announced today that Adrienne Nakamura has joined SHC as Vice President of Strategic Projects.
In her new role, Adrienne brings more than 10 years of project management experience and customer journey focus with American Express and CHG Healthcare to SHC's continued evolution as a leader in healthcare staffing services. During her 5 years with CHG, Adrienne helped create cross-functional partnerships to drive effective change management, new program creation, and sustainability, and as a leader at SHC, she will be a critical part of the organization's continued mission of connecting high-quality clinical and non-clinical professionals with opportunities to serve patients and students at sites of care across the United States.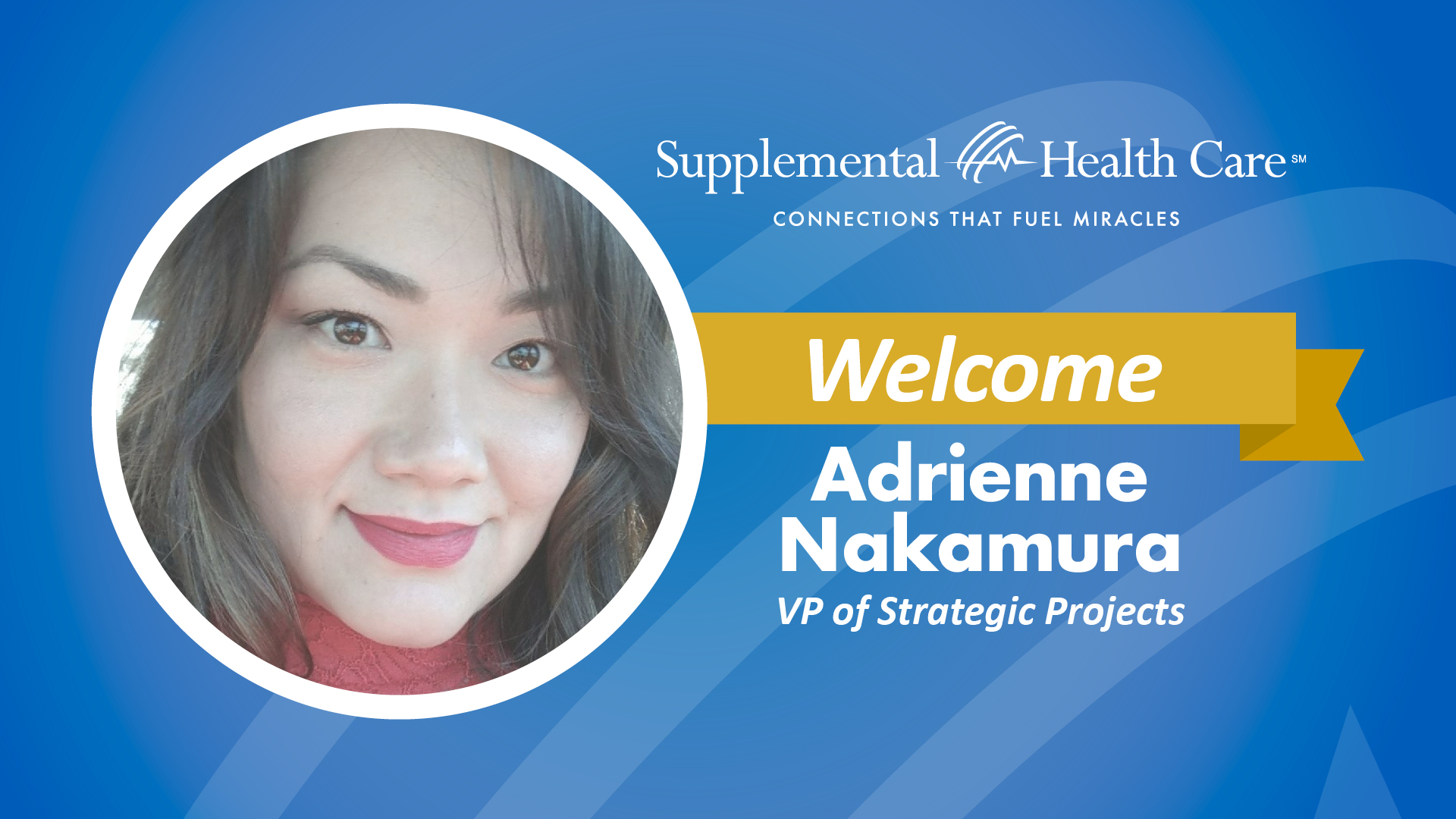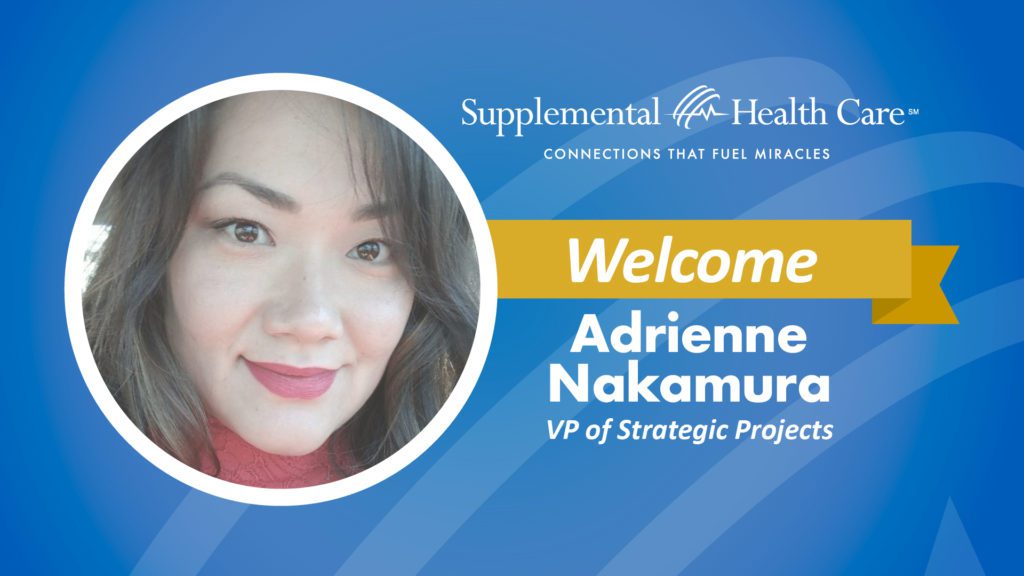 About Supplemental Health Care
Supplemental Health Care (SHC) is a leading healthcare staffing provider that connects caring healthcare professionals with opportunities to fulfill their calling to better serve patients and students.
SHC is proud to deliver world-class service & career options to our clinicians, a range of dynamic workforce solutions to our clients, and a supportive atmosphere to our corporate teams. For everyone that we serve, SHC is the place where caring hearts thrive.