I've been with Supplemental Health Care since March of 2017. After leaving behind a decade long career in customer service, I was nervous that I would regret my decision to transition into healthcare staffing. But I was burned out from my previous work environments and in search of something meaningful. I was hoping I would find that at SHC.
My previous work environments had made me skeptical of the promises companies make to gain and retain employees. You see, my mother has stage four lung cancer. For the last six years of her life, she's been fighting a disease that most people succumb to quickly. From the very beginning, I let SHC know that at any time I may be called away to be at her side. Like many companies do, they told me that they would support me when that time came. Although I feared that when the time actually came, and I was called away from my duties, I'd be let go. It was an ever-present and looming thought that I would lose my mother… and my job because I chose to take time away to be with her.
That call came in February.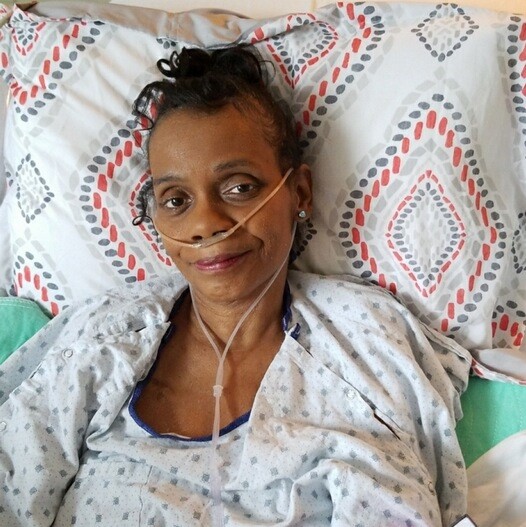 My mother's stability had changed drastically after a bout of pneumonia. We were told to be on standby and I went home with the hopes of making it in time to be at her side. With dread, I reported to my manager that I would need to work remotely to help with my mother's care.
I was allowed temporary reprieve, and off to Philadelphia I went. After nearly a month of late nights, tough conversations and emergency room visits, my mother had regained a bit of her stability. I made my way back home to Georgia. Two weeks later, I was called back to Philadelphia, and by mid-April I had been back and forth eight times. During my most recent trip, they gave my mother a week to live — her kidneys were failing. I found myself back in my manager's office, afraid to tell him that I would need to go back home —and didn't know for how long.
As the only Bid Sourcer on the SHC Proposals team, I did not want to leave my post unattended. I was terrified that I was signing my own pink slip and that this admittance of my potential absence would be the nail that sealed my fate. On the contrary, my entire company came to my side, and helped see me to the other side of this story.
Starting with my immediate supervisor, the chain of command had commenced and I felt an outpouring of love, support, and caring. Director level executives and even the President of my company were emailing, texting, and calling me — an entry level employee — to send their support, their prayers, and their love. I had never felt more cared for by a company until that moment.
People I worked with constantly checked in on me — made sure I was eating, made sure my mother was taking things day by day. I was allowed to work remotely for as long as I needed. My managers understood that I needed work to be my distraction. When everything else around me was falling apart, my coworkers kept me together.
My mother just celebrated her 51st birthday. Doctors gave her weeks, she lives larger every single day. When I shared her photo with coworkers upon my return back to Georgia a few weeks ago, they were happy to know that my mother had made a miraculous recovery, and they were all proud to know that their prayers, caring hearts and love is what kept me together.
I never thought I'd work for a company like mine. And I am forever grateful that I made the right choice in joining the Supplemental Health Care family.
subscribe to
the shc blog