Asian American and Pacific Islander individuals and communities have played a significant role in the history and future of healthcare in the United States. From pioneering medical research to breaking barriers in health equity, Asian American and Pacific Islander healthcare professionals have helped the advancement of public health, medical treatments, and culturally competent care.
Despite their notable contributions, their stories are often left out of mainstream narratives. By learning about the accomplishments of these individuals, we can help create a more inclusive and representative healthcare system for everyone.
We are recognizing the achievements of the many influential Asian American and Pacific Islander healthcare figures during AAPI Heritage Month. Let's take a moment to look at some influential leaders and their contributions to healthcare.
7 Leaders for Asian American and Pacific Islander Health Equity
Margaret Chung, MD
Noted as the first female Chinese-American physician in the United States, Dr. Chung's contributions to healthcare are significant and her story is an inspiring one. She broke many barriers for women in healthcare and was an advocate for social justice.
Margaret faced many challenges being a doctor based on her race and gender. In medical school, she was the only woman in her class and decided to dress in masculine clothing and referred to herself as "Mike" to be taken seriously.
After being denied residencies, she finally became an emergency surgeon in Los Angeles. Chung then went on to found the Chinatown Free Clinic in San Francisco and head up the OB-GYN and pediatrics unit. This was the first Western hospital in the neighborhood and provided healthcare services to the underserved Chinese American community.
Although she was not able to serve herself, Dr. Chung was also instrumental in establishing the women's branch of the naval reserves and paved the way to integrate women in the U.S. armed forces. She is an important part of healthcare history and her legacy continues to impact the lives of many.
Richard Kekuni Akana Blaisdell, MD
Richard Kekuni Akana Blaisdell was a highly respected physician and a champion for the rights of Native Hawaiians. He was passionate about improving the health outcomes of Native Hawaiians, who at the time suffered from high rates of chronic diseases such as diabetes and heart disease.
During WWII, Dr. Blaisdell was stationed in Japan where he studied the impact of radiation after the atomic bombings of Nagasaki and Hiroshima. His work contributed greatly to helping those affected and gaining insight into the aftermath of the events.
He was also an activist and pushed for Native Hawaiian self-governance. His research on Native Hawaiian health ultimately resulted in the passage of the Native Hawaiian Health Care Improvement Act, which provides culturally appropriate services and comprehensive care to the Native Hawaiian population
He was a widely respected leader in the Native Hawaiian community and his tireless work to improve the health and well-being of his people has had a lasting impact.
Kay Fukuda, USNR Cadet Nurse & Aiko Humaguchi, Nurse
Little is known about the personal or professional lives of Japanese-American nurses Kay Fukuda and Aiko Humaguchi beyond the photographs captured at Manzanar in 1943. The Manzanar internment camp was one of ten camps where over 120,000 Japanese and Japanese-Americans were held during WWII after the bombing of Pearl Harbor.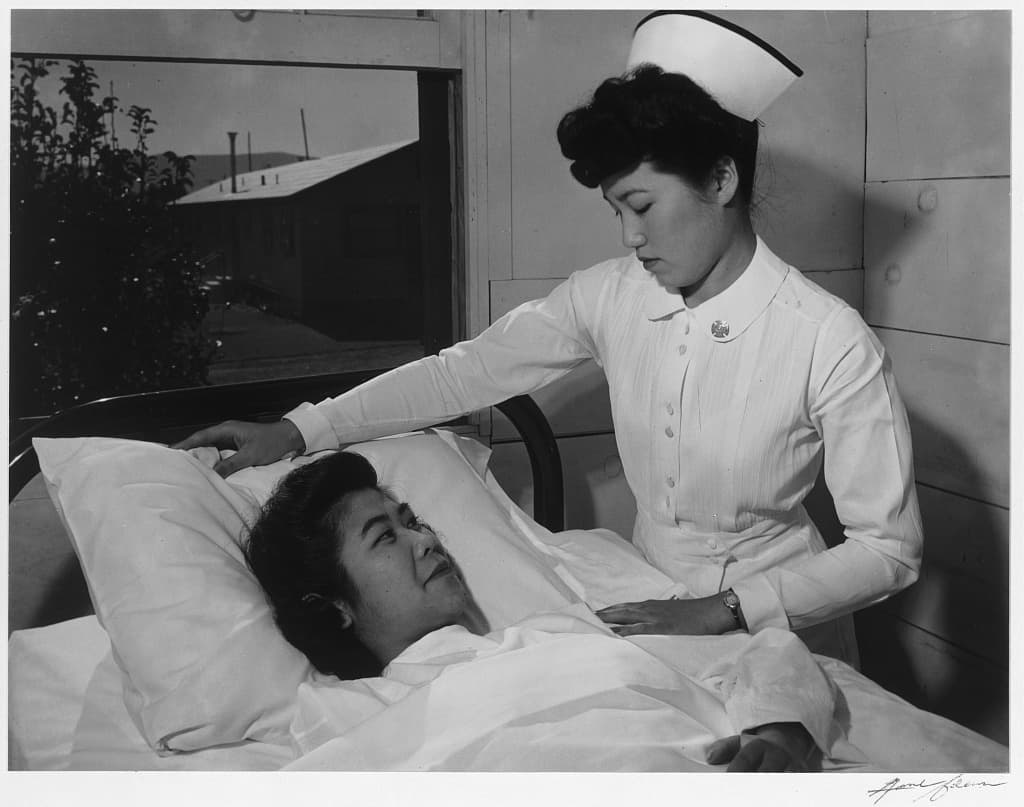 It is estimated that 130 Japanese nurses were interned at these camps and that 350 Japanese-American women later served in the cadet corps, including U.S. Naval cadet nurse, Kay Fukuda. Even though the cadet nurses corps were recruiting them, Japanese-American women, also referred to as "Nisei" women at the time, faced racism and prejudice when it came to enrollment in nursing schools.
Despite these challenges, Japanese-American nurses demonstrated exceptional strength and resilience, continuing to provide care to their patients and communities despite the discrimination they faced. Their contributions to the field of nursing and their courage in the face of adversity are important reminders of the challenges faced by Asian Americans during and after the war as well as the social injustice of the internment camps.
Derald Sue, PhD & Stanley Sue, PhD
Derald and Stanley Sue are Chinese-American brothers who have made significant contributions to healthcare and ethnic minority psychology. Together they co-founded the Asian American Psychological Association (AAPA).
They have authored numerous books and research papers on topics such as cultural competence, racial microaggression, multicultural counseling, and the psychology of Asian Americans and other racial minorities. Their research has shed light on the unique challenges faced by ethnic minority groups in the healthcare system, including inadequate access to quality care and the impact of cultural beliefs on health behavior.
Their work has also highlighted the importance of incorporating cultural awareness and sensitivity into healthcare practices. Through their contributions, the brothers have helped to improve the understanding and treatment of ethnic minorities in healthcare.
Abraham Verghese, MD
Dr. Abraham Verghese is an Indian-American physician who has had a significant impact on the healthcare industry. During his time in Tennessee during the 1980s AIDS epidemic, Verghese worked tirelessly to advocate for the rights of his patients, fighting against fear, discrimination, and ignorance. Through his work and writing, he helped to destigmatize the disease and promote better understanding and care for those affected by it.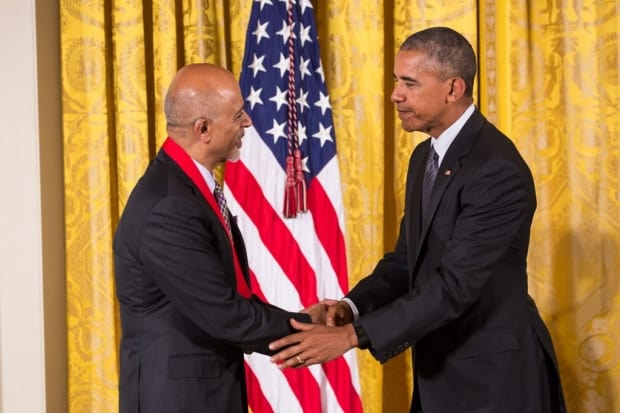 Verghese advocated for a patient-centered approach that focused on providing compassion and understanding to those living with this illness. His work has been credited with revolutionizing bedside medicine and helping shape the modern-day patient care model.
He received the National Humanities Medal from the White House for "helping to deepen the nation's understanding of the human experience." Today, Dr. Verghese is an esteemed speaker on the subject and part of the faculty at Stanford University's School of Medicine.
AAPI Advocacy in Healthcare
Many Asian-American and Pacific Islander healthcare professionals still face discrimination and racism within modern healthcare. By better understanding the history and modern challenges that Asian American and Pacific Islander individuals face, we can come together to support the AAPI community and uplift their stories and accomplishments. We hope future generations will be inspired to pursue careers in healthcare and make their own mark on the industry!
subscribe to
the shc blog