Deciding to attend a trade show or conference can be overwhelming. For healthcare professionals, conferences can be a beneficial opportunity for personal and professional growth. We've put together a few benefits for attending events in the new year as well as tips to get you off to a great start.
Benefits of Attending
Professional Development
A major benefit to attending conferences and trade shows is the power of putting so many experts in one place at one time. Most conferences provide opportunities for healthcare professionals to gain new knowledge about procedures, technology, and research.
Continuing Education Units (CEUs)
There are multiple offerings for Continuing Education hours. In many cases, the dedicated conference-goer can earn all, if not most, of the CEs required to renew their license. Many conferences provide opportunities for attendees to take certification exams as well. It's recommended that you sign up to take the exam before the conference to ensure your spot.
Types of Sessions
To fully use your time at the conference wisely, try and attend all major sessions. Traditionally, there are 3 types of sessions: major, breakout, and self-paced. Whereas not all of these sessions will be completely applicable to you, the major sessions should be attended. These are usually hosted in the biggest room that can accommodate a large audience and will involve a nationally recognized speaker.
Networking
Take full advantage of your unstructured time. Being around so many like-minded professionals can benefit you in so many ways. These convention centers allow for networking with experts in the fields of education, administration, and clinical practices. You never know who you might meet, so wear your badge and keep your business cards ready! Your newfound network may help you find new job opportunities in the future or simply become great friends in the field.
Vendors
At your next conference or trade show, you may also get the chance to meet representatives from healthcare staffing organizations like us who support both local and travel employment opportunities nationwide. They can tell you more about available opportunities and the advantages of working with them. Depending on the event, there will also be colleges and universities in attendance as well as national organizations like the American Nursing Association or American Speech and Hearing Association.
One of the fun parts about any conference or trade show is all the new products and technology you get to see. The exhibit hall is loaded with vendors of all types. You can find new styles of scrubs, shoes, and books. Every vendor there will be eager to tell you about their company and give you some awesome SWAG! Make sure you try to walk most of the aisles to learn the latest and greatest.
7 Tips for Attending
Most trade shows and conferences are jam-packed with things to do. This can be overwhelming to infrequent participants. Approach the event with a plan so you'll not only get the most out of the event but you will have an amazing time. A few things to keep in mind:
1. Register Early
Many conferences offer early bird registration and discounts for multiple attendees that register together. If you know you want to go, see if you can wrangle a crew to go with you. If the conference is out of daily driving distance, making early travel plans can ensure the best choices and costs for flights and hotel accommodations. Also, keep in mind that a lot of conferences can sell out.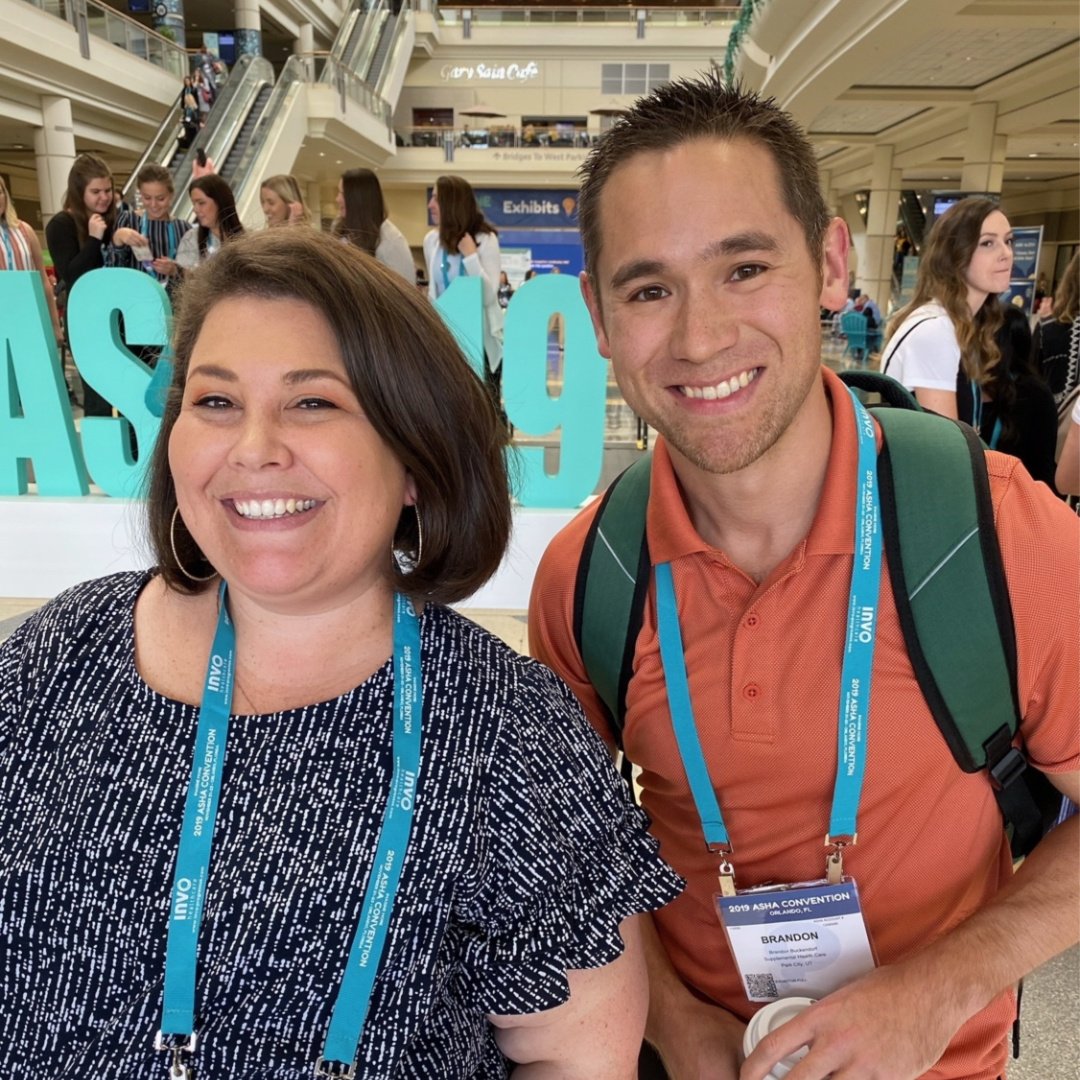 2. Check the Schedule
While you are planning your trip, plan your conference experience. Keep track of updates on the conference website or download the convention's app to your smartphone if they have one. You can use this information to plot out your day. As soon as the full schedule of sessions is released, start highlighting courses you want to attend. Sometimes there will be multiple presentations happening simultaneously, so plan accordingly to keep from double booking yourself. Make sure to allocate time for any additional training or certification sessions as well.
3. Save Time
When you first arrive at the conference or trade show, check in. At check in they will give you all sorts of conference material. This material will include a map, schedules, session room locations, a name tag or badge, and other conference-related information. You can save time by reviewing these items before hitting the floor. Knowing the lay of the land will help you better plot what planned activities you want to attend as well as their locations.
4. Know the Dress Code
Always check before packing whether or not the conference has any guidelines for how you should dress. Most conferences are business casual but it's smart to bring some comfortable clothes as well as a few professional outfits, just in case. Be sure your shoes are comfortable for walking around and bring a sweater; the temperature inside conference spaces can be unpredictable.
5. Take Notes
Keep in mind that you are absorbing a lot of new information quickly and sometimes the exhibit floor can be overwhelming. If there's something that catches your eye, write it down. Take notes as you go along. Write little reminders on business cards as you get them to jog your memory later. To get the best experience you are probably planning on multiple sessions. If you don't take notes, those sessions could start to blend together. There's nothing more frustrating than looking at something you know is important but not being able to remember why.
6. Get Sponsored
If you are unsure about the price or value of attending a conference there are options for you. Many agencies would love to have representation at these conferences. It is beneficial for everyone involved to sponsor healthcare professionals to learn more and better their knowledge. Supplemental Health Care has sponsored SHC Ambassadors at conferences like TravCon and the ASHA Convention. What better way to learn more about the industry and make connections than in a room full of like-minded healthcare professionals!
7. Have Fun
Yes, conferences and trade shows can be heavily focused around education and networking but don't forget to have fun. Use your time wisely, schedule to leave a day after the conference ends so you can relax a little. Tourism information is usually included in the conference brochure. At the very least, sleep in before you head home!
subscribe to
the shc blog