I've been the caregiver of my Abuelo (grandfather) for the past five years, and 2018 was by far the toughest for us. Caring for a 95-year-old man that escaped a concentration camp run by the Castro regime and fled Cuba has been an interesting experience to say the least. He has been independent and stubborn all his life and still insists on using climbing ladders to change light bulbs and working on projects around the house. Some have joked that he is invincible, which is kind of true when we learned the battery in his pacemaker had been dead for over 6 months and didn't affect him in the slightest way.
2018 was the year that brought healthcare clinicians to our door and eventually led to me joining the healthcare industry. After suffering from pancreatitis, losing 40 pounds in three months and an extended hospital stay, my Abuelo was able to come home. I was working full-time, and luckily was able to work from home, but caring for him around the clock took its toll. Once we got him home, our house was filled with occupational therapists, physical therapists, and nurses multiple times a week to assist with his recovery.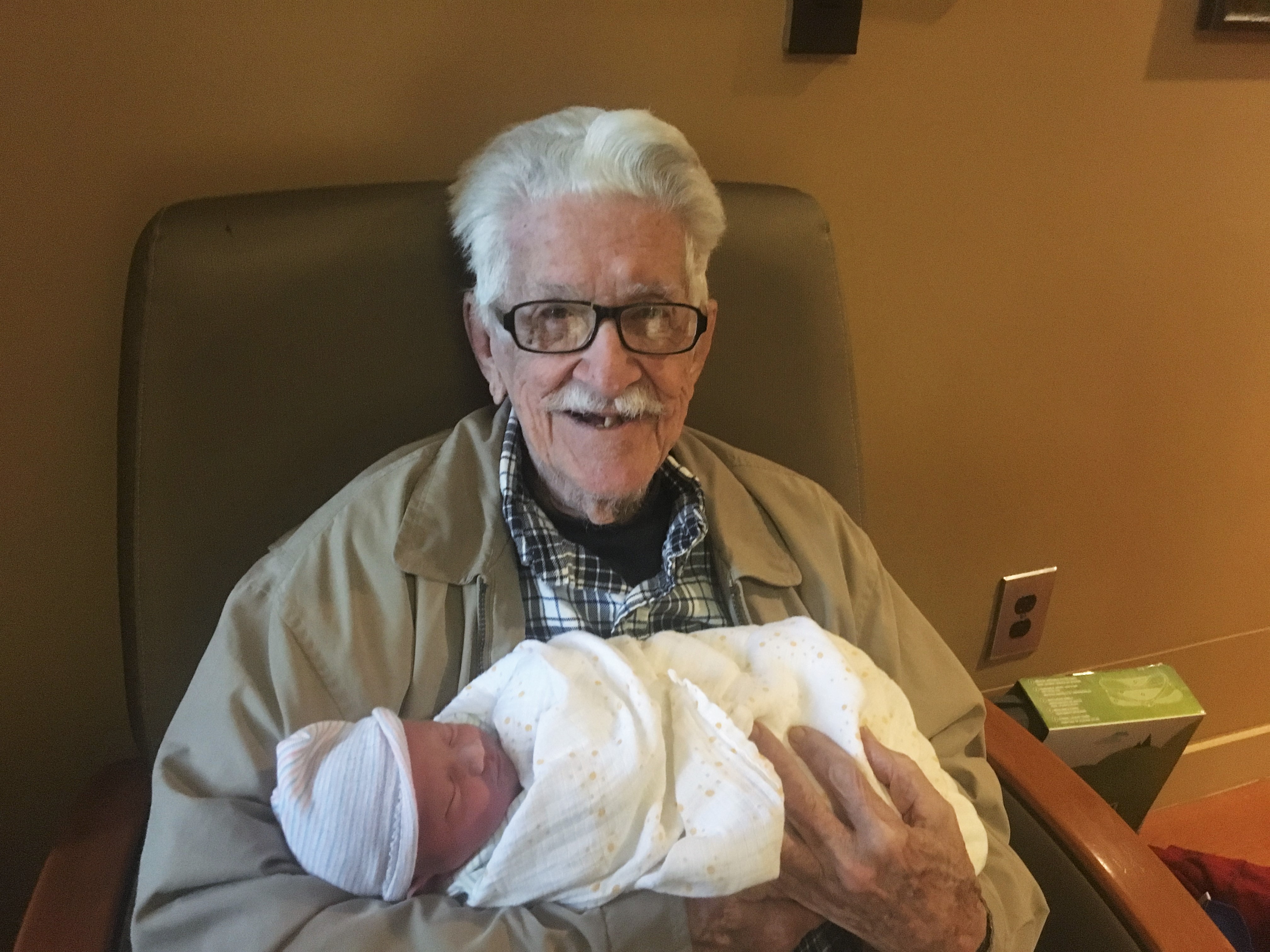 The additional help was very much welcomed, but it quickly became apparent that some truly cared for my Abuelo as if he was their family member. One occupational therapist in particular that helped us was so calm, patient, and willing to go the extra mile to make sure he was doing the exercises needed to expedite the recovery process and become independent once again. I began looking forward to the days she would visit because she made him laugh throughout the process despite the language barrier. And because she cared so much, he pushed harder to make her "proud".
I'm so appreciative of the clinicians that helped us during his journey to recovery, and this year, he'll be 96 and was able to meet his great-grandson. This whole experience led me to a job at Supplemental Health Care that allows me to help find the OTs and other healthcare professionals that truly do care about their patients and take care of someone else's family.
Corey Wagner has worked in marketing for more than a decade, he started with Supplemental Health Care's marketing team in August of 2018. A new father (as of March 2019) who has helped care for his grandfather for the past few years, Corey has had a lot of recent first-hand experience with home health care. This experience with OTs, PTs, and nurses helped lead him to continue his marketing career with SHC.
Check out more OT Month and healthcare stories by following us on Instagram!
subscribe to
the shc blog