Julie Sanwick was recently nominated for our Care More Spotlight because of her "can do" attitude, professionalism, and always doing what is right for her patients. She consistently demonstrates compassionate care and dedication to her work and fellow nurses.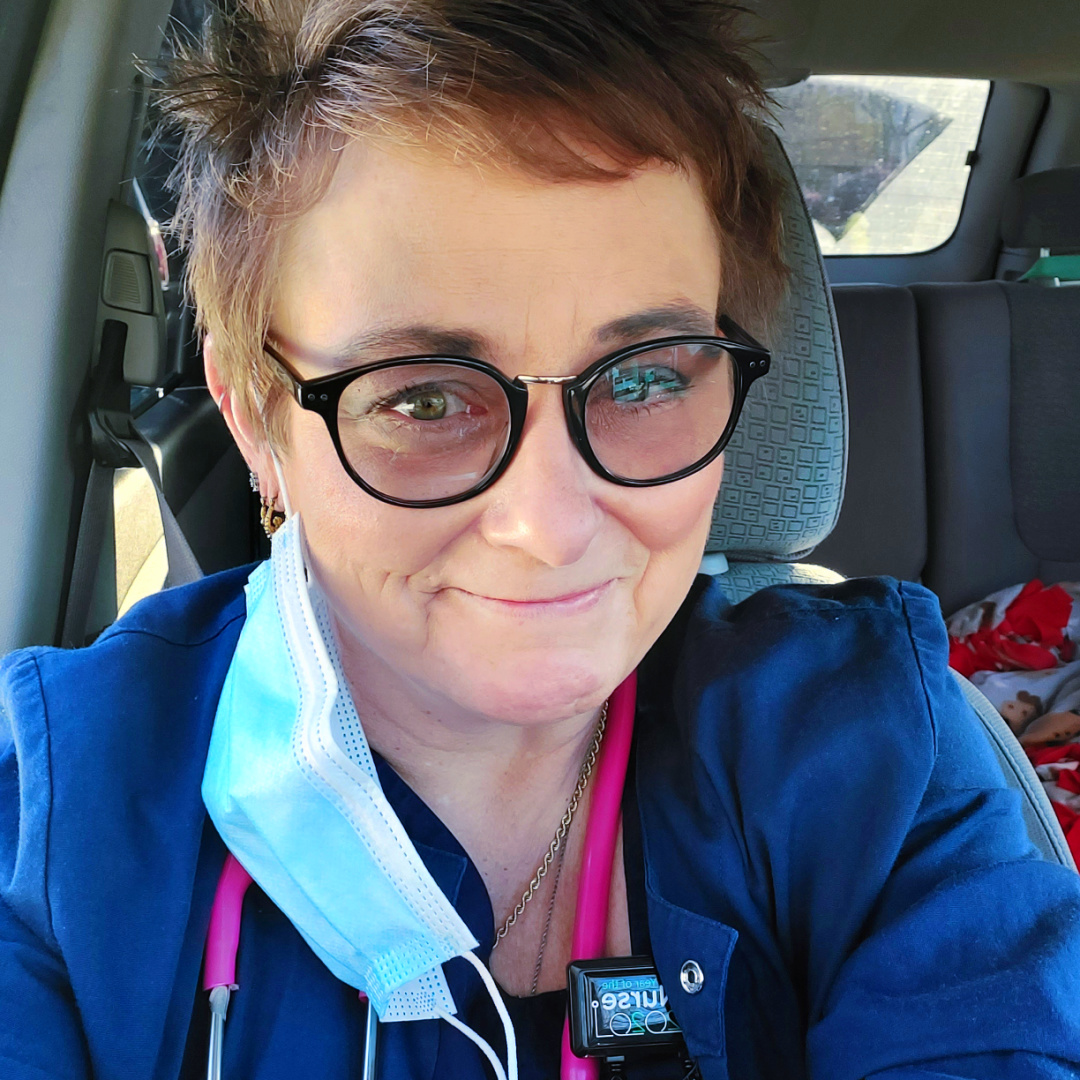 Julie has been a nurse for 17 years, starting out as a licensed practical nurse and eventually going back to school to become a registered nurse. She has focused her RN career in cardiology but her cardiac knowledge goes back from the time she was an LPN. In just her first year as an RN, she was told by a fellow nurse with over 20 years of experience working with cardiac patients how impressed she was with her knowledge of cardiology."That meant a lot. I get my experience by listening and always wanting to learn more. I treat my patients the same way I would treat my family," she says.
Julie loves being a nurse. In her own words, she says she can't imagine doing anything else. Julie is also a big proponent of travel nursing, provided that you find the right agency to work with.
"I had been a travel nurse in the past, but with a different agency," she explains. "It makes a big difference being with a company that has your back. I can tell you that Supplemental Health Care literally has your back!"
According to Julie's recruiter, David, she always goes above and beyond. Her professionalism and adaptability make her an asset on her unit. She's been commended for stepping up as a charge nurse and trusted to train new travel nurses.
Julie is humbled by her Care More Spotlight nomination but for her, it's all just part of the job. She is just being the best nurse she can be for her patients and helping other nurses in their career because she truly cares.
"I consider it an honor to be a nurse, and I am proud of the job I am doing. We need good nurses in the field, and that is how Supplemental Health Care offers us an opportunity by giving newer nurses a chance to learn and grow."
Julie believes that travel nursing provides greater opportunities to gain more skills and become a better nurse. And she believes you can be a better nurse when you don't have to work in a job where you are unhappy!
At Supplemental Health Care, we are proud of the work Julie is doing and feel she deserves this Care More Spotlight award. From being a great ambassador for travel nursing to prioritizing exceptional patient care, Julie embodies what it means to be a caregiver. We are thrilled that she is a member of our team!
If you are looking for the excitement and career opportunities that come with travel nursing, check out our travel nursing guide to learn more and contact Supplemental Health Care today to get started.
subscribe to
the shc blog