As a clinical social worker, Alexis Brown is working with patients and families from all backgrounds, many being refugees that have recently arrived in the United States. In many situations, Alexis has to deliver difficult and disappointing news to clients about a lack of housing or available resources, but she always tries to support them and go the extra mile.
Alexis has been a social worker for six years after being drawn to the field based on a personal family experience. About ten years ago, her brother was in a serious car accident. Alexis was introduced to the role of social work in a hospital setting and was very impressed by how the social worker helped her brother and family.
"I love being able to help patients and getting positive feedback from them," she explains. "It is an amazing feeling to be able to make a difference, even if it is to one person at a time."
Recently, Alexis received recognition for her amazing work at the medical center she is assigned to. They highlighted a gift donation that she facilitated from a community partner that benefitted more than 40 patients and families. Alexis was also recognized for her attitude in going above and beyond in floating to other units, such as the Level I Trauma ER, and picking up extra shifts on the weekends to ensure there is sufficient coverage at all times.
"I grew up watching my mother work hard and go the extra mile when needed," she said when responding to the recognition. "Watching her instilled a strong work ethic in me, and I naturally do my job to the fullest, am more sometimes!"
While Alexis is modest about the impact she is making on so many families in need, her efforts to help have been inspiring. It began when she noticed that there had not been any Cradles to Crayons donations of baby clothes and supplies for over a year.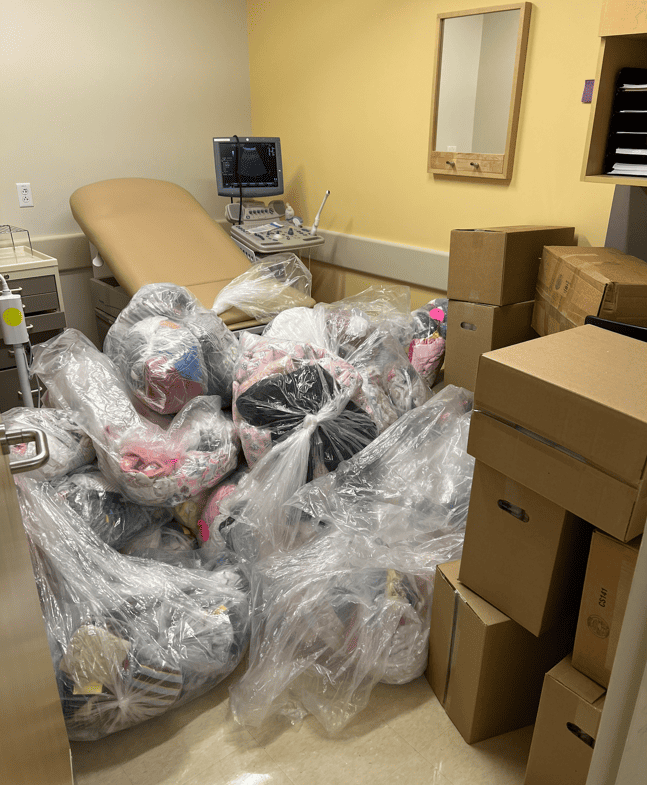 These refugee families have been through difficult struggles to get here, and Alexis is compelled to do as much as she can to help. On her own, she began submitting monthly requests with the Cradles to Crayons local chapter to ensure they would have a continuous supply for all of the families in need. The first order alone filled up her truck and made a huge difference for dozens of families, all of whom expressed their appreciation and gratitude.
In addition to the recognition Alexis received from the hospital, her SHC team nominated her for Supplemental Health Care's Care More Spotlight for her compassion and dedication. In the nomination letter, they wrote, "Alexis goes above and beyond her duties. She is supportive wherever she is needed and is wonderful with all of our client's patients."
Alexis recently extended her current contract, in part because of the great relationship she has with her recruiter. She mentioned how Jay has been available, responsive, and wonderful to work with, and a huge part of her decision to extend her assignment.
If you want to learn more about how you can join the Supplemental Health Care team, contact us to get started! With clinical social work jobs and other healthcare opportunities across the country, search for the one that is just right for you!
subscribe to
the shc blog