When choosing a career in nursing, it would be inaccurate to think that there are a limited number of practice settings to choose from. Certainly, nurses can choose to work in a hospital setting or a doctor's office, but there are so many other options such as working in schools, urgent care, and community clinics, correctional facilities, home health, and more.
Lisa Owens began her nursing career later than most. She came from a family with a nursing background as her aunt and mother were both nurses, but Lisa started her career as an optometric assistant. She enjoyed the work, but there was always a feeling deep inside that she wasn't doing all that she could to make people's lives better.
When Lisa's daughters were in middle and high school, she decided to pursue higher education and a career in nursing. "I wanted my daughters to see that higher education was not only important but could be achieved with hard work," she explains. "My mom passed when I was young, so I was driven to help heal people, to make them better. It was something I wasn't able to do for my mom."
Now, fourteen years into her career as an LPN, Lisa has worked across the spectrum of clinical settings. She has worked in a convent, assisted living, long-term care, inpatient physical therapy, post-op surgery, med surg, and a few others. Currently, she works in correctional nursing.
"This is my first time working in corrections, and I've been here for a year now. At first, I wasn't sure if it would work for me, but since it was a scheduled thirteen-week assignment, I thought, why not."
Despite her trepidation, Lisa has excelled in the corrections environment. Early on, she began earning the respect and trust of the inmates because she treated them just as she would any patient in a clinic or hospital setting. She surmises that she has probably cared for most of the 1250 inmates at one point or another during her assignment.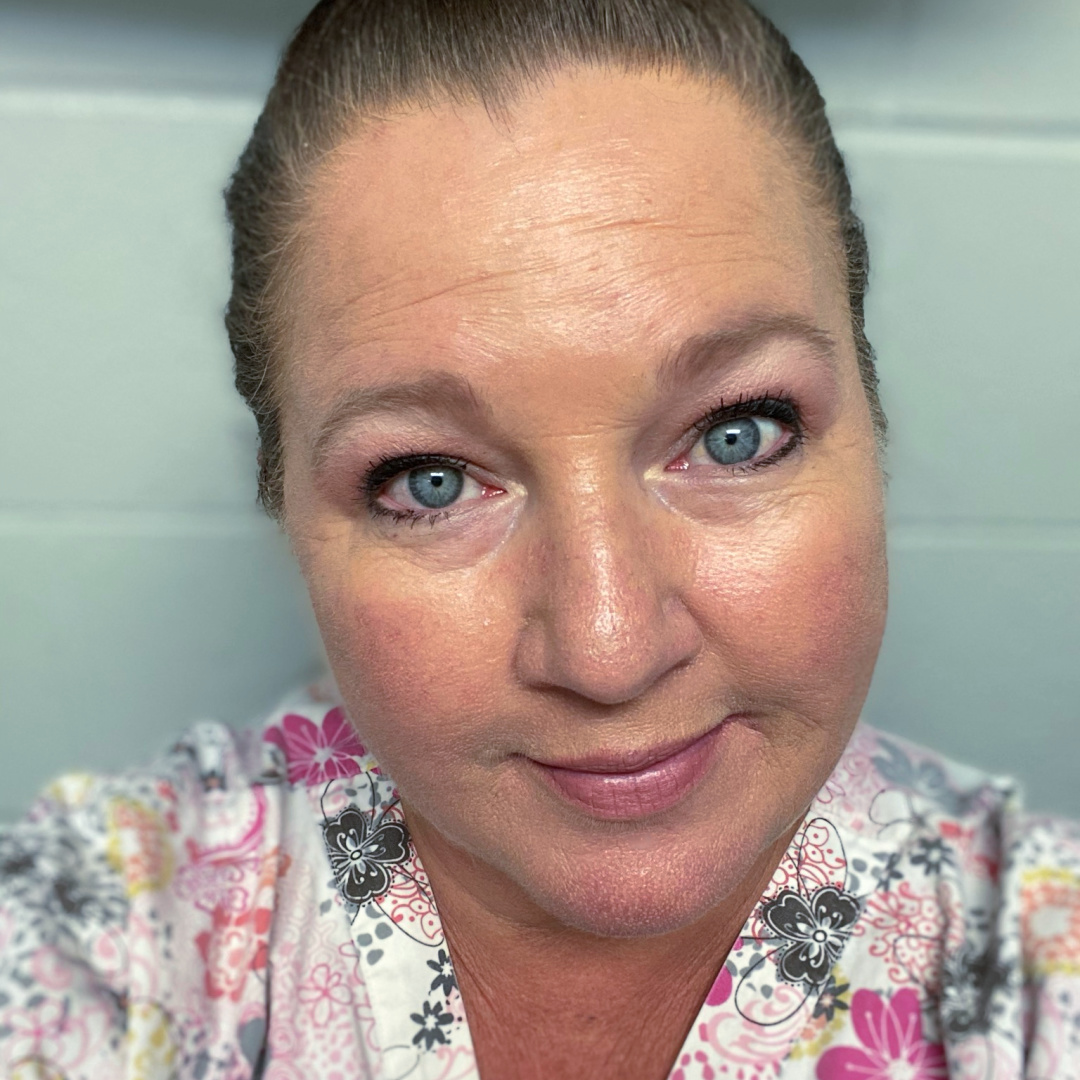 "I love seeing my diabetic patients doing well," she says. "Also, I strive to teach them about their medications, and just being there for them when they are sick or hurt. I know that they are there for a reason, and it is not for me to know the reasons or to judge. My job is to care for them and their health, to the best of my ability."
The trust and respect Lisa has earned were on full display recently. While in her office in the afternoon, there was a code blue alert at the facility. A code blue is a situation where an inmate's life is in danger. As the guards worked on directing the inmates back to their cells to lock down the area, Lisa slowly approached and made eye contact with the distraught inmate. Positioning herself about four feet away from where he was standing, Lisa calmly and directly spoke to the young man until the situation was de-escalated.
Lisa tries to downplay her role in saving the young man's life. "I don't really feel like I did anything special. I feel like I was doing my job and trying my best to take care of his immediate health. Not just his physical health, but also his mental health."
While she may be modest about her incredible accomplishment, Supplemental Health Care is proud to acknowledge Lisa's amazing attitude and caring spirit. She is being recognized with Supplemental Health Care's Care More Spotlight award, and we couldn't be happier that she is a member of our travel nursing team.
Supplemental Health Care has a nationwide network and access to opportunities in all healthcare settings. Contact us today and learn about the Care More difference.
subscribe to
the shc blog