After spending ten years as a chemotherapy infusion RN in an outpatient setting, Susie Virden and her husband decided they wanted to find a way to travel more. In January, Susie started her travel nursing career with Supplemental Health Care.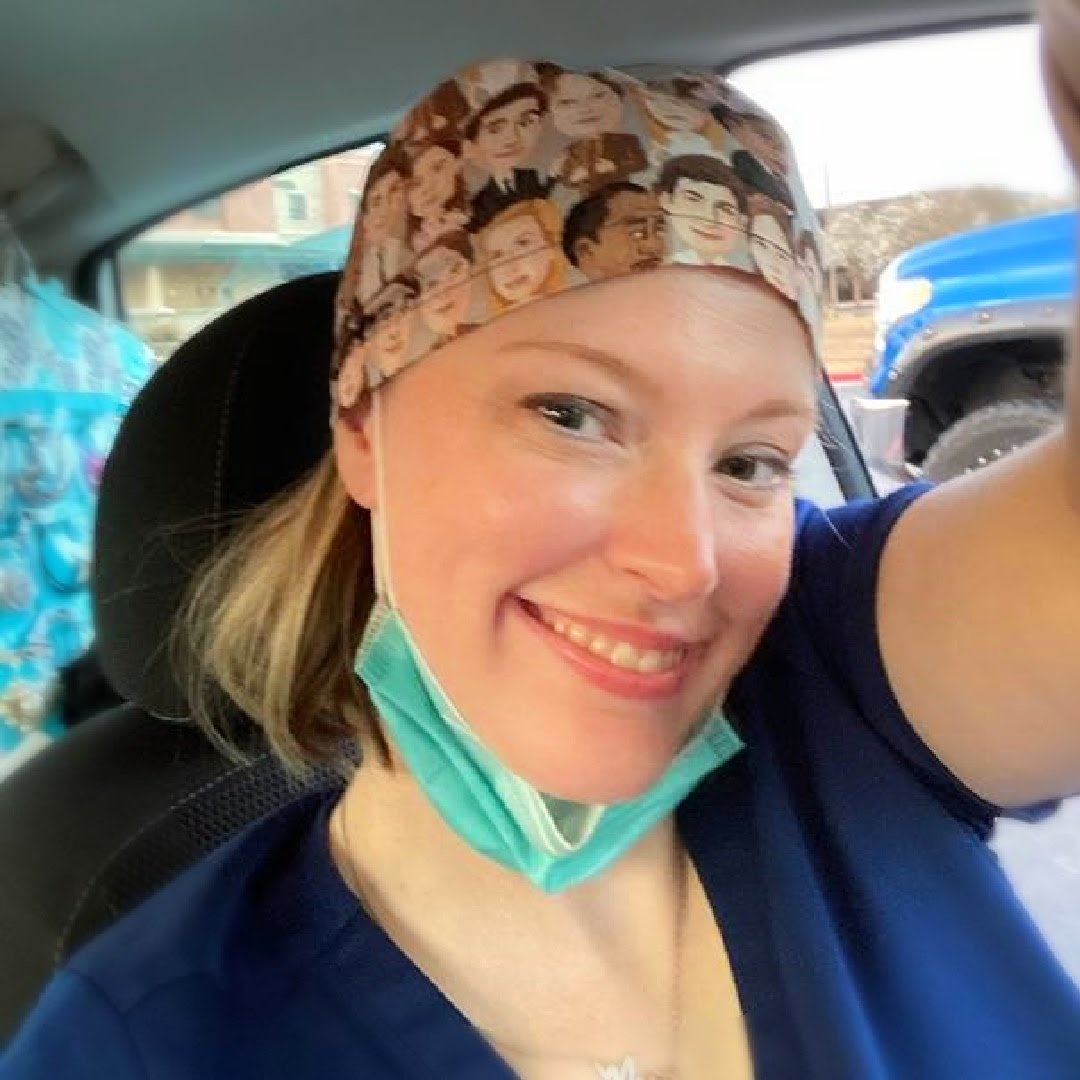 "I absolutely loved my job in Arkansas," she explains. "I made lifelong friendships there, but we have always wanted to travel, and I am so thrilled Supplemental Health Care is helping us make that happen!"
Susie has always worked in oncology, having fallen in love with it since her first job in Little Rock. She continually draws inspiration from her cancer patients and marvels at the courage they display on a daily basis.
Her oncology manager sent an email to Susie's recruiter praising her incredible attitude: "I wanted to tell you all how great Susie is. She has been floated all over the hospital as well as to sister facilities and she just has the best attitude and is willing to go anywhere she is needed! She is really a joy to have working here. Good job recruiting her!"
Susie was recently nominated by her recruiter, Courtney, for the Care More Spotlight award for being "an A+ amazing nurse". SHC is honored to name her the award recipient for her positive attitude, tireless efforts, and how willing she has been to help where she is needed. In typical fashion, Susie took the opportunity to shine a spotlight on the good deeds of others.
On a recent travel assignment in Texas, both Susie and her husband had to tap into courage of their own as crippling snow and ice storms swept across the state in February. During the snow storms, Susie spent three nights sleeping at the hospital between shifts and helping out wherever she could. 
"It was extra challenging for us because we are staying in a 5th wheel travel trailer, which has been great, but when our water and power went out, it was a challenge," Susie recounted. "My husband ran his truck one night to stay warm while I was at the hospital on lockdown due to the dangerous road conditions."
After being stuck at the hospital, she was finally able to head back to the RV to be with her husband. That night, one of the owners drove around the RV resort and delivered burgers to everyone staying there. By then, Susie and her husband were just about out of food, and there were still very few places open because of the storm. She reflected on what that small act meant to her and how it aligns with her career choice.
"It was like an answered prayer," she says. "And it made me so thankful for the kindness that people show that makes a big difference in someone else's life. I strive to provide that same kindness to others who might be in a difficult circumstance. Being a nurse is the perfect career to do just that!"
Winter storms notwithstanding, Susie is thrilled with the newfound opportunities that travel nursing provides for her. She is already looking forward to her next travel assignment and the new friends and exciting adventures that are sure to follow.
Supplemental Health Care can connect you to your dreams of being able to travel while still pursuing your career as a nurse or allied health professional. Search available opportunities today, or contact one of our healthcare recruitment professionals and let us help you fuel your passion.
subscribe to
the shc blog