On a recent travel assignment in Bakersfield, Sharon Baker reflected on her 40-year career as a nurse. "I had wanted to be a nurse since the 7th grade," she recounts. "For me, I just love patient care! I have focused on that my entire career in a variety of settings. Patient care is so rewarding, and it is the 'heart of nursing'!"
For close to three years now, Sharon has worked as a travel nurse for Supplemental Health Care and considers her assignment in California as one of many highlights over that time.
"In California, I had the opportunity to work with a group of travel nurses from SHC. It was a great experience and was so fun to work with so many incredible nurses from different parts of the country. We created a strong bond together, and we will always be lifelong friends!"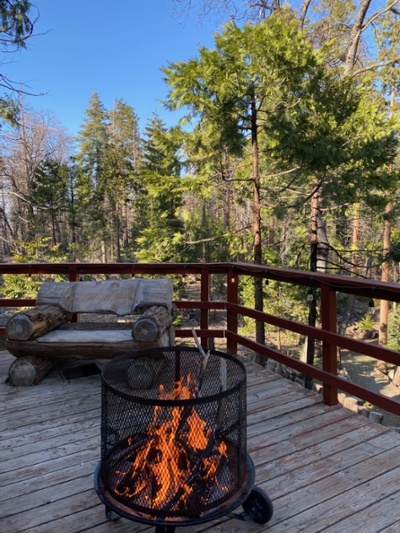 Until traveling to California, most of Sharon's assignments were fairly close to her home base in Minnesota. While traveling on the road, she loves to stay at Airbnbs and has made many friends along the way. While out west, Sharon stayed in a spectacular cabin in the heart of the Sequoia National Forest and spent her downtime hiking in the hills and enjoying many of the area's restaurants.
Having worked assignments for other agencies, Sharon feels a deep connection with the team at SHC, and especially her recruiter, Randi.
"I love working for SHC," she proclaims. "Everyone is kind and caring and treats me with such respect. It is like a family to me. My recruiter, Randi, has been amazing! She really listens to my requests and allows me to make the decisions that are best for me without any pressure. She always keeps me informed and stays in touch with me throughout my assignments. I feel very blessed to work with her."
She is not alone in her praise of working for SHC. Sharon recently shared a story with Randi about the team of travel nurses working together in the ER. She mentioned how they were all raving about how happy they are working for Supplemental Health Care. Between meeting other happy SHC travel nurses and referring a traveling couple to her recruiter, it created quite a buzz in the unit!
Sharon isn't sure where her next assignment will take her, but she plans to continue taking advantage of the many perks of travel nursing, "I still love my job and being able to travel." She may spend some time with family and grandchildren.
When asked, Sharon provided sage advice for new travel nurses: "Make sure you know your stuff," she said. "It is crucial to have a solid background in your area of expertise as the orientation may only be a day before you are on your own. But, most of all… Enjoy the ride!!!"
If you are looking for the excitement and career opportunities that come with travel nursing, check out our travel nursing guide to learn more and contact Supplemental Health Care today to get started.
subscribe to
the shc blog