Travel nursing as a couple can pose its own unique set of challenges but getting to travel the country and work with your partner can be extremely rewarding. Molly and Nick Rivers have been working as registered nurses for over three years now and just started their travel nursing careers together over the last year.
Travel Nursing as a Couple
Before they were travel nurses, staff positions had them working overtime every single week and struggling to make ends meet. After only two years in their nursing careers, they were both experiencing burnout.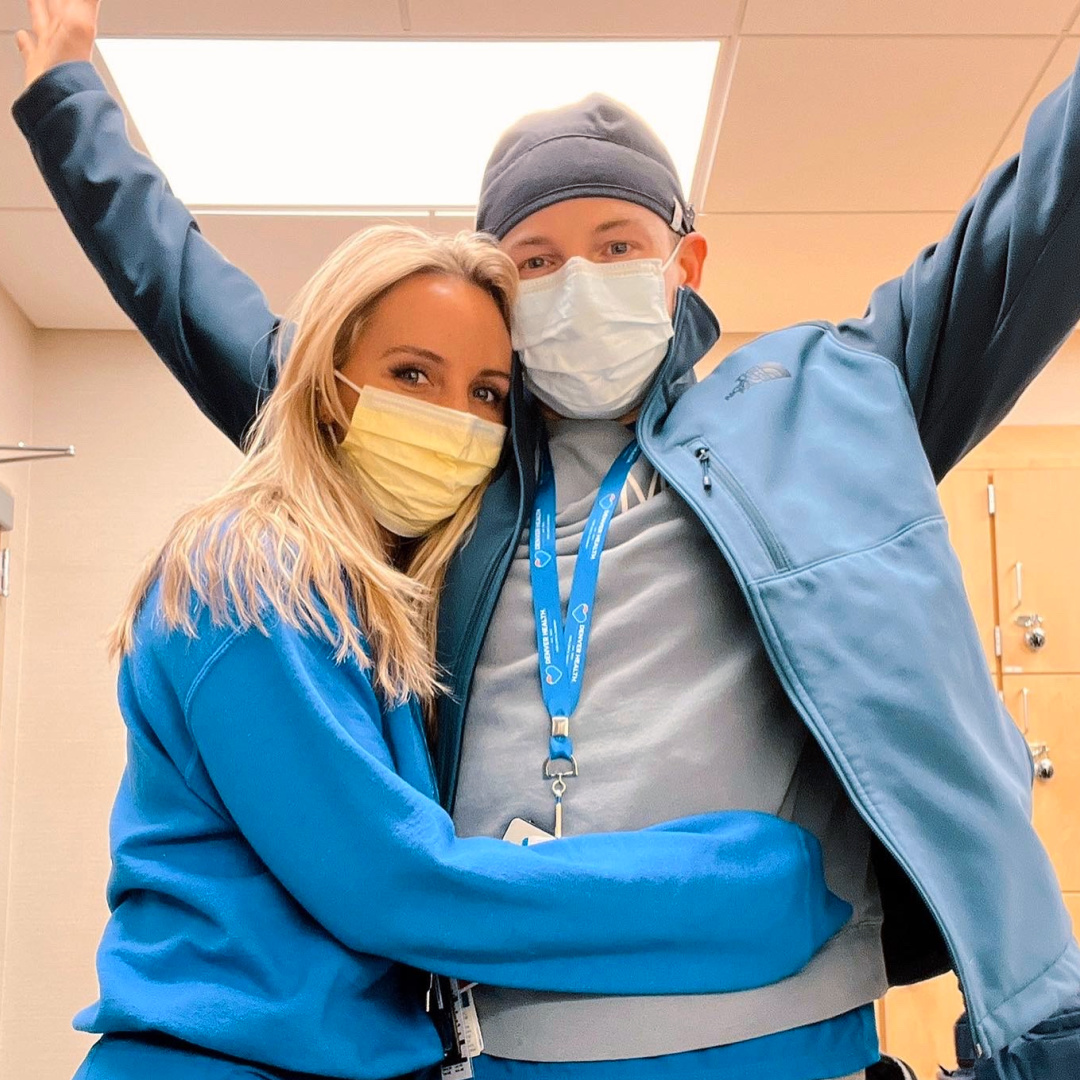 "We knew we had to make a change because our happiness and quality of life were on the line," Molly explained. "We pursued travel nursing to feel free: mentally, emotionally, physically, financially. Travel nursing allows us to see the beauty of the world and it has re-ignited our passion for nursing and life!"
Molly specializes in the emergency department and critical care nursing while her husband Nick works mainly in medical-surgical and COVID units. They both have worked together in the float pool as well and love being able to work on contracts at the same hospital. Although it requires some extra work to make sure that their work schedules line up, the pair says their hospitals have been very accommodating.
Their favorite part of travel nursing is having freedom and being able to celebrate life each day. They're also able to take time off between contracts to recharge and relax. Molly shared, "We love everything and every moment of the travel nursing lifestyle, not only because we get to share it together, but also because we finally know in our hearts that we are making the most of our lives now."
So far, the couple has worked travel nursing assignments in California, Indiana, Montana, Florida, and Colorado, but their favorite so far, has been in Denver, CO. After working 13-week contracts there, Molly and Nick just extended their assignments for another 13-weeks. They love how traveler-friendly and welcoming the hospital has been. They also shared that "Denver is an incredible place to live with awesome excursions, delicious food, and plenty of outdoor activities year-round!"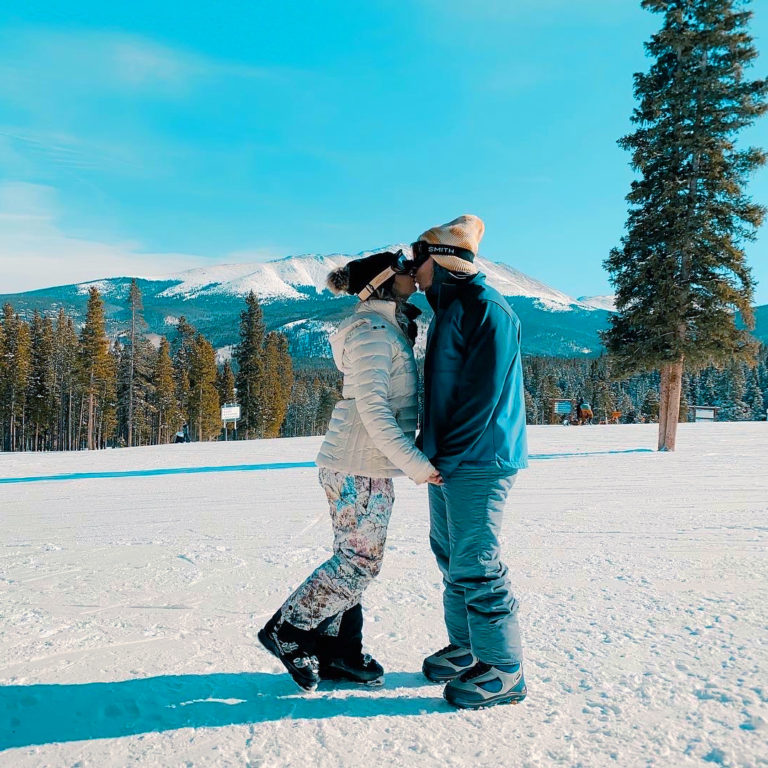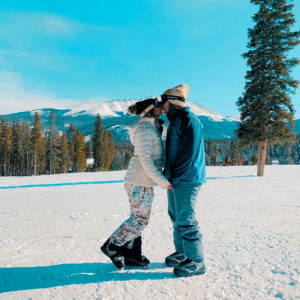 The couple has taken another pair along on their adventures across the country too: their two cattle dogs. Bringing your pets with you on a travel assignment can add some complexity, but Molly and Nick wouldn't have it any other way. To make sure their pups are taken care of everywhere they travel, they arrange dog walking while they're at work through apps like Rover. Some of their dog walkers have even turned into lifelong friends along the way.
Molly and Nick love meeting new people during their travels and making friends with their colleagues and fellow travelers at work. They shared that travel nurse friends are the best because living the travel nursing lifestyle means they're always ready for adventures!
As nurses, they love the difference they can make for patients while creating positive outcomes. "There is no better feeling than cheering on a patient getting discharged who was hospitalized with COVID for months," Molly shared. "It is so rewarding and impacting, especially knowing we traveled to be there at that moment. It makes the journey so worthwhile."
Travel Nursing Advice
We asked Molly and Nick to share some guidance for new travel nurses and for those looking to travel as a couple. Here are some insights they've picked up through their own travel nursing careers.
What advice do you have for new travel nurses?
Be a phenomenal team player and offer help and kindness to everyone — and I mean everyone! Your fellow nurses, CNAs, providers, housekeeping, dietary, etc.
Building a positive rapport with the hospital staff will come in handy in so many aspects. It will help you adjust to your new job much smoother, increase patient outcomes by building teamwork and communication, decrease stress by creating an enjoyable work environment, and so much more.
Don't be afraid to ask for help either. You will need coworkers' help countless times each shift when it comes to navigating unfamiliar territory.
Be smart with your money. Travel nurse pay is so much different than any other income, so take advantage of the opportunity. Give yourself a healthy budget to work with, and invest the rest in your future.
What are your top tips for travel nursing couples?
Never be afraid to try something new! Take advantage of all the opportunities each new area has to offer. Whether it's exploring new places, trying new hobbies, or tasting new foods, immerse yourself in the unfamiliar. Life is too short to stay within our comfort zone!
Remember to shop local for everything. For example, we try to get our groceries from local produce markets that are unique to each area. Not only does it give your purchases more meaning but it highly benefits the community.
Invest in yourself and your health and take time to treat yourself. One of our favorite memories this year was booking a couples spa excursion in the Grand Teton Mountains. It was such a special experience unlike anything else that we probably would have never done if we weren't travel nursing!
Travel Nursing with SHC
Although they've worked with other agencies, Supplemental Health Care has been their favorite to partner with for travel nursing jobs. "We really love how supportive and responsive the staff is. SHC has gone above and beyond to make sure our contracts have worked for both my husband and myself," Molly shared. "We've also had very pleasant experiences with the facilities we have been assigned to. So far, everything has been awesome. We just extended our second contract with SHC and we are looking forward to many, many more!"
If you're interested in starting your travel nursing career, SHC has assignments across the country in a variety of specialties and settings. Contact our recruiting team today or learn more from our other Working Tourist features on the blog.
You can follow more of Molly and Nick's travel nursing adventures on their Instagram account, @wheretheriversgo!
subscribe to
the shc blog