SALT LAKE CITY, UTAH, February 24, 2023 – Supplemental Health Care (SHC) is proud to announce the appointment of its President & CEO, Greg Palmer, to World Staffing Awards' Top Staffing Leaders to Watch in 2023.
This honor, presented by candidate.ly, acknowledges outstanding leaders in the staffing industry who have made an impact on the industry as a whole and fuel innovation with their business approach. This award serves as a recognition of the commitment and dedication needed to be an industry leader.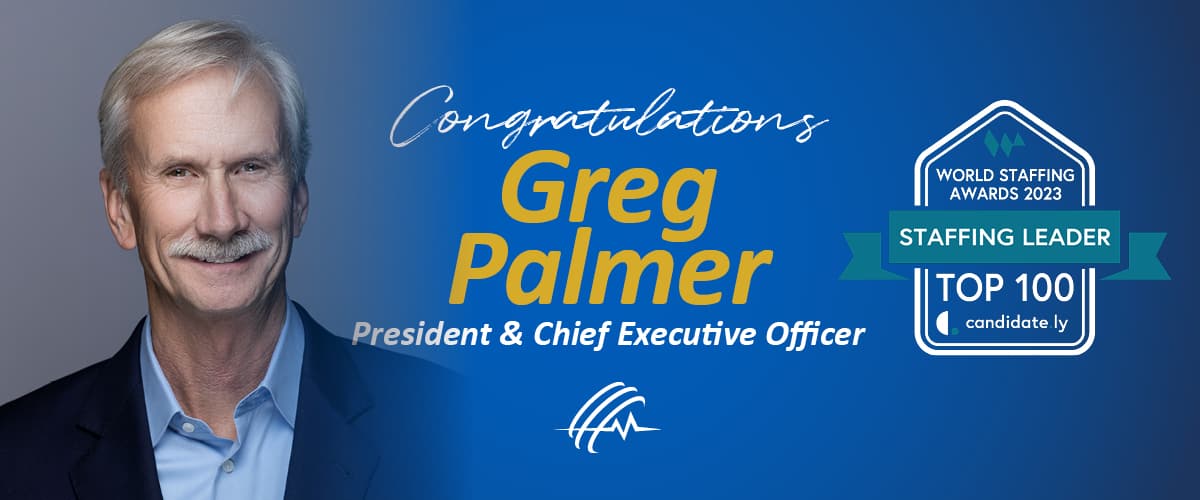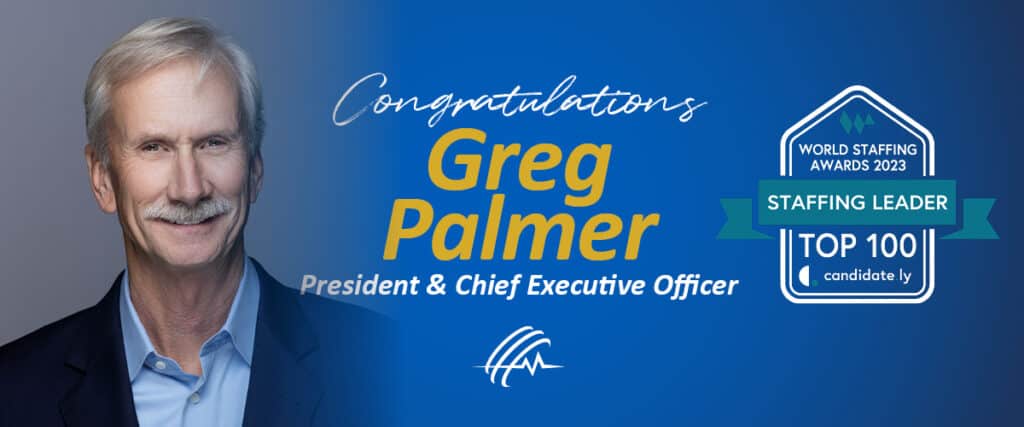 Palmer's leadership and vision have been integral to the company's success. With recent wins for ClearlyRated's Best of Staffing Client and Talent, SHC has proven to be an industry leader in service excellence.
The company recently introduced new technology, including the SHC WeConnect mobile app, to empower healthcare professionals in their careers. SHC will continue to provide healthcare expertise and support for the entire healthcare continuum under Palmer's leadership, through SHC's dedicated acute and non-acute focused divisions.
"Given the challenges in healthcare over the last few years and the ongoing clinician shortage, it's never been more important for companies like ours to care about the people we work with and do our job well," Palmer shared.
As a result, Supplemental Health Care is also giving back in meaningful ways. Palmer hopes to continue creating a positive impact in the communities it serves with initiatives such as nursing scholarships through the National Black Nurses Association and mental health support with Operation Happy Nurse.
About the World Staffing Awards
Each year, the World Staffing Award selects the Top Staffing Leaders to Watch. These are the people who are transforming the staffing industry, offering solutions to its challenges, and setting trends for how to do business more effectively. The winners are selected by public voting and announced during the World Staffing Summit.
About Supplemental Health Care
Supplemental Health Care (SHC) is a leading healthcare staffing provider that connects caring healthcare professionals with opportunities to fulfill their calling: to better serve patients and students. SHC is proud to deliver world-class service and career options to clinicians, a range of dynamic workforce solutions to clients, and a supportive and inclusive atmosphere to corporate teams. For everyone that we serve, SHC is the place where caring hearts thrive.